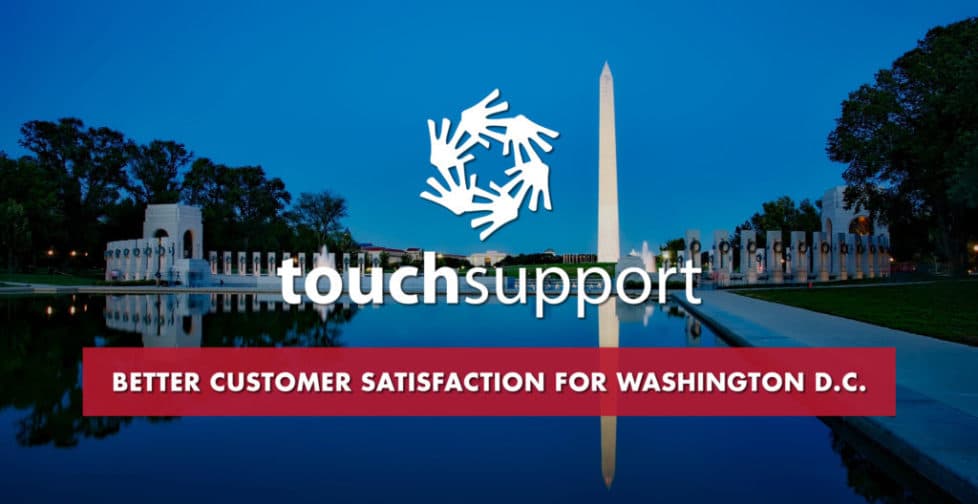 Washington DC is a culturally diverse mecca of governmental bodies and businesses and is home to the nation's fourth largest metropolitan economy. Many of the area's companies have been at the cutting edge of the trend to outsource customer support due to increased customer satisfaction levels and a reduction in expenses. DC outsourced support can handle all of the customer service needs of your company with the help of professionals who live overseas and are fluent in English. Our staff can also assist with the general efficiency of your organization through their expertise in the areas of personnel training, technical writing, process improvement and more.
A City Immune to Economic Recessions
Being home to the nation's federal government which continues to function regardless of the economic climate throughout the nation has given Washington DC a reputation of immunity to economic recessions. The area is home to law firms, non-profit organizations, trade unions and more that appreciate close proximity to governmental offices. Tourism is DC's second largest industry and businesses involved with education, scientific research and finance are well established in the area. Customer service representatives working for any of these companies enjoy salaries above the national average at nearly $36K annually. However, these same businesses are increasingly attracted to the idea of DC outsourced support which can provide enhanced customer satisfaction while reducing the overall cost of customer service.
Enjoy Brand Name Continuity and Complete Flexibility
By opting for your DC outsourced support provider to white label your entire customer support package, your customers' concerns will be addressed by our professionals completely under the name of your business. Since the average handling times (AHT's) of phone calls, emails and chats involving your customers and our representatives generally decrease, your customers will experience greater satisfaction levels and will recognize your brand name in an ever more favorable light. Your organization will also appreciate the freedom of never again having to adjust the number of customer representatives on staff. Regardless of whether customer service calls are increasing in frequency or if things are a bit slow during certain times of the year, we'll handle changes in call volume with absolutely no hassle to you.
Improve Customer Relations and Increase Your Bottom Line
DC outsourced support can do more than just improve your customer relations; we can uncover the areas within your business in need of optimization. By working with our professionals who are skilled in the areas of process development, training, technical writing and analytics, we help you discover how you can optimize the efficiency of your work environment and cut back on waste by as much as 30%.
A Great Opportunity for Expansion
Working with DC outsourced support is a great opportunity to expand your business. By freeing up additional funding and manpower, your employees will have additional time to devote to innovation. Let us handle all of your customer service needs and optimize aspects of your business while lowering customer service expenses and increasing customer satisfaction. TouchSupport is available to answer any questions regarding how we can work with you to expand your company.