MONITORING
Linux & Windows
Linux Server Reactive Monitoring
Our standard package comes with:
24/7 Monitoring With A Human Response
At Touch Support, our experienced and passionate support technicians will keep a watchful eye on your devices all day, every day. If something goes wrong, we'll follow your instructions to a T to get everything back up and running again. We understand that every second counts, which is why we guarantee that response times to begin working to resolve these types of issues are 15 minutes or less. Work with us to build a fully customized monitoring solution for your environment
Around the clock monitoring
Our server monitoring team is available 24 hours per day, 7 days per week, 365 days a year. We schedule experienced technicians to work around the clock so you don't have to! They are ready to deliver fast response times and high resolution rates to address issues in real time.
Help when you need it
In the event our monitoring tools detect an outage, our team will spring into action to restore service as quickly as possible. We will follow your custom instructions to ensure that everything is up and running. In the event of a major issue, such as a datacenter outage, we will reach out to contacts you provide to ensure that your device is back online as soon as possible.
Linux Server Proactive Monitoring
Here are additional perks when you sign up with our premium package
Proactive Security Patching
Quick reaction to known security vulnerabilities is key to maintaining a secure, stable server environment. Touch Support patches your operating system and control panel software as soon as critical updates are available.
Unlimited Support Requests
Feel free to contact us as often as you'd like! There is no limit on support request submissions. If you have questions, our knowledgeable staff is standing by eager to answer them and provide assistance.
Operating System & Software Updates
Our staff will help keep you secure by performing regular updates to the software and operating system installed on your server. We'll make sure you have the latest updates for your system kernel, web server, database engine, scripting language and much, much more!
Server Optimization & Hardening
After your order is placed, our team will perform a comprehensive initial security audit. During the initial audit, a suite of security software is installed to ensure your server is secure. Additionally, we will optimize the configuration and server settings based on industry best practices and our wealth of experience. After the initial audit, our team conducts regular checks to ensure your server is functioning optimally. However, we can perform an audit at anytime, upon your request, as often as you would like.
Powered by The Rothwell Suite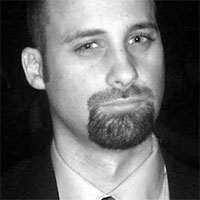 When you team up with Touch Support for all of your Linux support needs, you receive comprehensive, proactive protection against everything that stands between you and a job well done. Our proactive server administration and security tools, honorarily named the Rothwell Suite in the memory of late Erik Rothwell, monitor your device in real time. Events trigger alerts and our technical team springs into action to proactively protect your server, preventing painful and expensive downtime.
Windows Server & Desktop Service monitoring
All Day. Everyday.
Our monitoring staff are always available, meaning you don't have to be. Let us know your alert response procedures and we will follow your instructions to resolve issues promptly.
Event Driven
We build our monitoring solution on event-driven architecture. Once a threshold is reached it will generate alarm workflows to alert the right people of an outage or incident.
Performance Measurement
Collect performance metrics in industry standard agent via SNMP, JMX, WMI, NRPE, NSClient and XMP.
Easy Integration
Flexible architecture allows service polling and performance data collection to easily be gathered from your environment.
Service Assurance
Detect service outages and act on threshold alarms quickly and easily. Never have a downtime event without being the first to know about it.
Our Expertise
These are the areas where we can help you as well