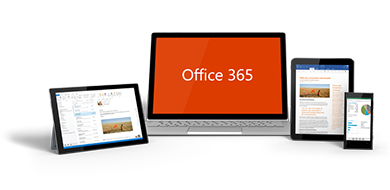 Whether you are looking to migrate your organization to Office 365 or require ongoing Office 365 support solutions, Touch Support can help! With access to our highly qualified support staff, you'll be sure to cut costs and amplify productivity by allowing you employees to focus solely on their expertise.
Implementation, Setup and Support
We will provide your business with the professional expertise that is required to smoothly implement or migrate to Office 365. It is important to us to get to know you and your organization so that we are able to lend flexible support solutions based on your particular requirements. When you partner with Touch Support, you acquire peace of mind knowing that knowledgeable and experienced IT specialists are working to tailor your Office 365 needs.
Cut Operating Costs
Whether you are a large corporation or a small business, Touch Support maximizes your technology investment and virtually eliminates the costly need for an in-house IT staff. When you outsource your Office 365 support solutions to us, we provide you with access to our expert IT staff that ensures you get the support you require to stay competitive, enhance your response times and resolve any technical issues that may emerge.
Stay Competitive
Since Office 365 is designed for the Cloud, Touch Support equips your business with outsourced remote solutions 24/7 and provides you with the cost efficient technical expertise you need to keep your latest technology functioning seamlessly.
Our Expertise
These are the areas where we can help you as well