As a small business owner, one must make a fair amount of sacrifices, many of which fall under the umbrella of 'personal life' sacrifices. Running a small business requires an extraordinary amount of time and effort, which leaves many owners with little time to focus on themselves, their family, and their friends. Many of these small business owners are finding a solution to this issue in the outsourcing of certain business functions, and by focusing on existing customers.
According to a recent study conducted by Constant Contact, 56% of small business owners feel like they can never be away from their business. This substantial subset of entrepreneurs should come as no surprise considering the amount of responsibilities small business owners are juggling. Marketing, customer support, and sales are only three of these hats, and the "job-title hat rack" is rather expansive.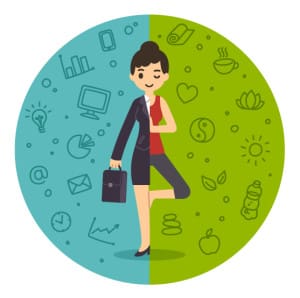 With so many responsibilities, it can be terrifying to imagine stepping away from your business for even a couple hours of free time. Yet, with focus divided among several important responsibilities, you can't expect to effectively manage them all while scaling your business. However, by outsourcing specific functions of your business, it is possible to maintain the highest level of operation in manner that doesn't break the bank, and promotes the scaling of your company.
Outsourcing specific functions that don't bring in revenue, yet occupy meaningful work time on a regular basis can be the perfect remedy for the work-life balance predicament. Whether you are planning for growth, or are aiming to maintain a consistent level of small business operations, outsourcing work can take a huge load off of your plate and provide some much needed 'me time'. This task can be as simple as training your most trusted employees for greater responsibility, with the goal of running certain functions when you cannot.
Constant Contact's study also shed some light on the concerns that keep small business owners up at night. According to their report, the largest concern is finding new customers, with 66% of small business owners reporting this as a regular worry. While this concern is very important, it is not an effective way to spend your time and money.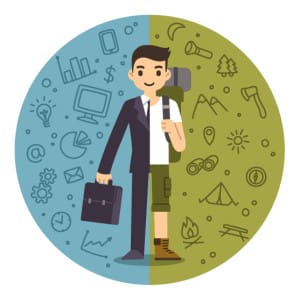 By focusing on engaging your existing customers, it is possible to promote growth while avoiding the investments required to attract new customers. There is nothing more valuable to a business of any size than a happy customer. You will likely find that by catering to your current clients through world-class customer support they will become repeat customers, and even refer business. Always remember the 80/20 rule, which states that 80% of your sales come from 20% of your clients.
Ultimately, there is no replacement for your role as the owner of a small business. There will seemingly always be many hats to wear, and important decisions that need to be made. Yet, by effectively outsourcing specific functions and focusing your efforts on existing clients it will help you laser focus on what REALLY needs to be accomplished, and allow for some much needed vacation time every once and a while… which all small business owners could benefit from.